Compensation and site clearance for construction of Kien Luong Thermal Power Plant in Kien Giang province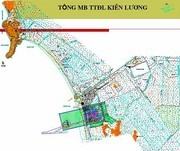 "Kien Giang province is directing relevant agencies to prompt the implementation of compenstation and site clearance for the construction of Kien Luong Thermal Power Plant undertaken by ITA Group", Mr. Truong Quoc Tuan, Secretary of Kien Giang Provincial Party Committee spoke to reporters on March 3.
This will be Vietnam's largest thermal power plant with a generating capacity of 4,400 MW and a total investment of USD 7 billion, covering an area of 600 hectares in Kien Luong district.
The first phase of the plant is projected to be started in 2009 and to be completed in 2013. The second phase will be finished in 2016 and the final one will be completed between 2018 and 2020.
Itaexpress