Southern Corporation – The trustworthy companion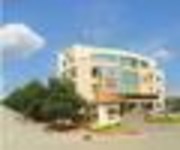 ItaExpress – Founded on Decree 1641/ GP – UB signed in 25th June 1996 by HCMC People's Committee and official worked in July 1996, belong to ITA GROUP with full name is SOUTHERN ENGINEERING & INFORMATICS INVESTMENT CORPORATION (brief named is Southern Corporation), is pre – office of Southern Engineering Electric & Construction Consultant Limited Company.
To pass through over 11 years for construction and development, Southern Corporation is more affirming its position, prestige in joining general trend and development. It is one of the company with the fast increasing speed, receipt being over offering plan every years, at present, the registered capital over VND 500 million compare with VND100 million at the first time. The team of cadre and staff is also continuously increasing 75 people at the present.
Southern Informatics and Consulting Investment Corp is proud to be "the trustworthy companion of investors" for we regard the quality of product & customer satisfaction our vital priority. In order to implement this philosophy, S.E.I Corp. continually strives to achieve a further effective labour. We operate under the Quality Management System certified ISO 9001:2000 (only after 5 years operation). Otherwise, building up the team of cadre and staffs will be enough standard of professional knowledge, professional qualification is a very important mission to development of the company, carry out by executive Board of the company for doing and accomplishing step by step to the present.
After a long history of working within fields of designing, monitoring and consulting. S.E.I Corp. has consulted, designed & monitored many construction investments in Tan Tao Industrial Zone as well as many others in the heart of HCM City, Long An Province. Besides, other fields such as Infrastructure construction investment in industrial zones, civil areas, inhabitant's zones. Steel frame production, outsourcing. Civil and industrial construction. Construction materials production & trade. Electronics, Computer, CD - Rom, CD-Audio services.
Internal & foreign investment Construction consulting. Consult for electrical constructions lower than 35 KV. Purchases and sales of steel & iron, steel frame, construction material, computer & electronics equipments in trade and production. Leveling surface. Trade & rent of offices and factories. Design & construct transportations. Goods consignment agent.
In 2002 year, S.E.I Corp. widened its activities oversea by joint-partnership and consequencely founded two companies in Singapore and US. Handsel Investment Pte. Ltd operates in the field of trade & production in Singapore. Us Southern Corp. & its offices are set up in Texas and Florida in USA. Southern Corporation has been cooperating with US Southern Corp. to deploy DIAMOND STAR's project of residential subdivision located in the center of Houston city, the capital of Texas, USA.
This is an ideal opportunity for Vietnamese to possess legal property ownerships in USA.
More 11 years, the time is not long for the development of company, but gained Southern Corporation up to now is not small, in which, with a lot of difficulties and challenge overcome by a team of experienced staffs. The achievement today is foundation and source of encouragement for Southern Corporation has incessantly striven forward, more affirming its position in joining general trend and development, become one of the first enterprises with fields in designing, monitoring and Internal & foreign investment construction consulting and "the trustworthy companion of investors".
By: Công Huy
Translator: Ngoc Tran