Tan Tao Investment - Industry Corporation signing 10 million ITA shares contract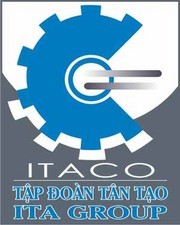 On November 18 2007 the Chairman of the Management Board of Tan Tao Investment - Industry Corporation (ITACO) signed a contract for the transfer of 10 million shares out the recent 20 million shares issuance. The permission for this transfer was granted by the Securities Commission to a big American Inter. Fund (ACF) with the condition of 5 year-share holding.
Following this issuance - apart from Vina Capital, who own 10% of ITA shares for 2 years - ACF has become the investment fund keeping 5% of ITA shares for the longest holding time.
The complete list of strategic shareholders of this issuance phase is expected on December 20 2007 and the trade closeout of 20 million shares on, at the latest, December 29 2007. This will allow ITACO to finalize the list of year 2007 first semester dividend distribution on December 30th 2007.
Announcement Board