EDF Group has a meeting with Tan Tao Group on Kien Luong thermal power plant project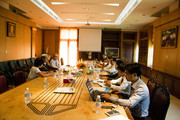 After obtaining approval from the Government regarding the change of investment form of the Kien Luong 1 power plant project into Build – Transfer – Operate (BOT), Tan Tao Group has promptly created a plan to deploy the proiect and called for strategic partners to invest and develop the project.
On March 12, 2014, the Électricité de France (EDF), a leading energy company in French, had a meeting with Tan Tao Group on Kien Luong 1 thermal power project. At the meeting, Tan Tao affirms the Group will invite all bidders to submit proposals and will speed up the progress of implementation of the project. Since 2011, Tan Tao Group has completed the land clearance to be ready to be handed over to contractors. Besides, Tan Tao also asserts that it will discourage contractors to offer a low price but with poor quality work.
Kien Luong 1 power project has been included into the National Power Master Plan VII and Tan Tao Group understands its significant role and has always ensured the highest quality of the project. Therefore, it is very important to select a strategic partner for implementation of the project.
The EDF group is a large electric utility company with vast experience in investment, management and operation of power plants in the Asia and in the world. In Vietnam, the EDF is operating the Phu My 2.2 power plant very successfully.
Tan Tao Group acknowledges the strengths and experience of the EDF and affirms to ensure competitiveness in the bidding process for the Kien Luong 1 project, similar to other investors such as Samsung, Huyndai, CMEC,…. who has had meetings with Tan Tao Group on the project.