HTV9 Live broadcast on 2 March: Glorification and Honor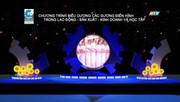 262 model figures in production, manufacture, business and study were selected by Itaexpress (of Tan Tao Group) to be honored on 2 March 2008 at Ho Chi Minh City Opera House.
This will be the second-largest program organized by Tan Tao Group after the launching of Ita-Foundations in late September of 2007 in Hanoi. This program aims to honor students and teachers from all over the country - particularly in more remote mountainous areas - who have overcome difficulties and achieved great feats in education. The programme will also honor individuals with outstanding performance in Tan Tao Industrial Park's manufacturing activities.
The program has been largely promoted nationwide by Itaexpress since mid-November, 2007. Thousands of teachers, students have sent in their application for sponsorship. Itaexpress has selected exceptional individuals. 144 teachers, 90 students and 29 individuals in Tan Tao Industrial Park are to be honored this time.
Through the competition named "Gratitude for People -Gratitude for Life' launched since the mid-September of 2007, the statistics show that the competition has been participated in by all social strata. Many of the award winners at this time have already been sponsored by Ita-Foundations. This sponsorship has allowed these individuals to reach the level of accomplishment at which they now reside.
The Award Ceremony of "Gratitude for People-Gratitude for Life" competition will also be held in the evening of March 2.
The "Honoring Outstanding Achievement in Manufacture, Production, Business and Study" ceremony will be transmitted live at 20:00 on HTV9.